"It is not how much you do, but how much love you put in the doing."
– Mother Teresa
Home Health Services
We at DRB Elder Care are committed to providing person-centered care in the comfort of your own home. Plans of care are created by our Case Manager following the initial assessment.  Our services include:
Personal Care
Meal Preparation
Transfers
Ambulation Routines
Nutrition and Hydration
Pre-surgery Care
Post-surgical Care
Vitals
Range of Motion Exercises
Light Housework
Laundry
Consultation Services
Respite Care
End-of-Life Services
Our personalized plans are implemented by our team of CNA's and HHA's to ensure the highest quality of care for you and your loved one.
Hospice Care
As a home health care company, we are sensitive to a family's needs during their end-of-life experiences. We often start by providing respite care within an established program. As the individuals journey progresses our CNA's and Home Health Aides are called upon to provide more comprehensive care. They assist RN's with personal care, give compassionate support to family members and are available for overnight assignments were appropriate.
Our goal is to lovingly blend in with other caregivers by providing family-centered care during an emotionally charged period of their lives.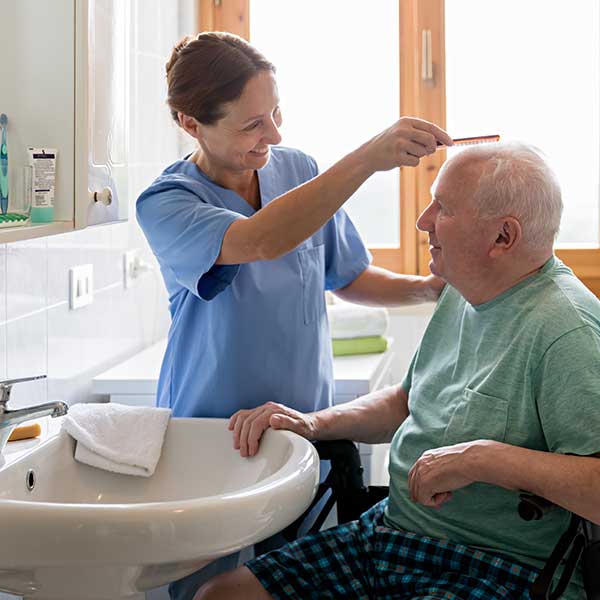 Personal Care
Individuals can find it necessary to have help with activities of daily living. They may be recovering from an illness or accident, but some simply may not have the energy or ability to care for themselves. At DRB Elder Care, we encourage people to do as much as they are able to while assisting with hygiene, oral care, grooming and mobility. Patience and respect are inherent in our values. During personal care, we also look for issues with skin and any changes with a person, including their mental and emotional state. Any concerns are immediately reported to the family and/or appropriate member of the care team.
Social Companion Care
Many caregivers require much-needed breaks in which to work, attend to personal needs or simply relax. DRB Elder Care can take responsibility for your loved ones during daytime hours, Monday through Friday. Services are personalized according to individual preferences and requirements. Among the services offered include assistance with:
Transportation to appointments, grocery store or to visit friends
Shopping and running errands
Community outings-walks, drives and social events
Meaningful conversation-reminiscing or current events
Encouraging and coordinating hobbies and social activities
Memory stimulation
Meal planning, prep and serving, or cooking together
Help with email, online tasks and hardware/software set up
Assistance with daily planning, scheduling and keeping appointments
Reminder services-medications, important dates and routines
Sorting through items-organizing and labeling
Pet care
Introducing a Companion Caregiver will encourage independence and help combat loneliness, boredom, anxiety and depression. It's also known to boost an individuals overall spiritual and physical well-being. Contact us today so that we can start providing meaningful social support to you or an elder in your life.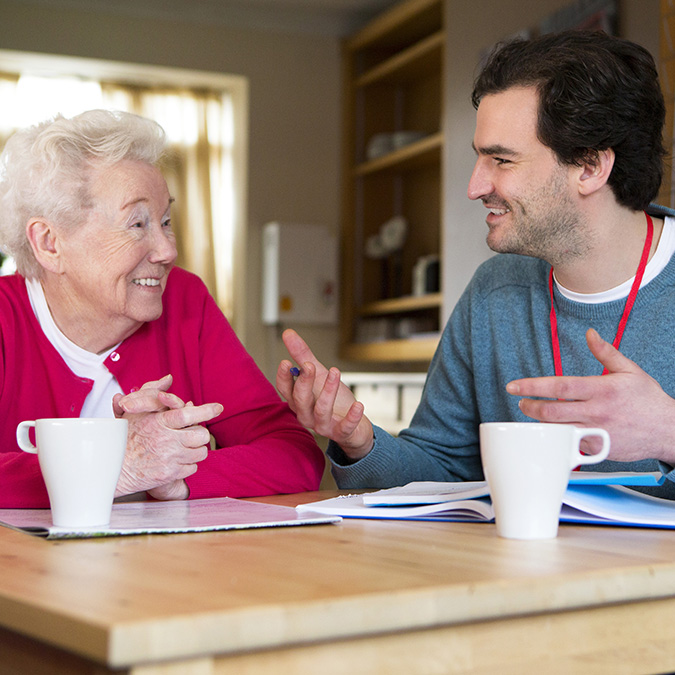 Senior Transportation
We offer non-emergency medical transport for individuals who are unable to drive or simply would prefer someone else take the wheel for a change. Many people are ambulatory but are tired of struggling with the high volume of traffic on the North Shore. Our door-to-door service provides rides to appointments, visits to friends, or attending social events. Caregivers are comfortable using a clients vehicle or driving their own depending upon the clients preference. 
Read More
Walking is one of the most crucial things seniors can do. It is especially important after surgery or a prolonged illness to prevent complications. DRB Elder Care can help promote the importance of this activity or join individuals to keep them company. Walking is a low-intensity activity that is ideal for most seniors and it does not require any special equipment. It also is the least harmful on the joints and back. Ambulation should be a priority in every senior's activities of daily living. Here's why:
Walking promotes blood flow of oxygen throughout the body while maintaining normal breathing functions.
Ambulation stimulates circulation which can help stop the development of stroke-causing blood clots.
Walking improves blood flow which aids in quicker wound healing.
The gastrointestinal, genitourinary, pulmonary, and urinary tract functions are all improved by walking.
Walking increases muscle tone and strength, especially those of the abdomen and ankles.
Ambulation helps seniors with coordination, posture, and balance. It also aids in joint flexibility.
Early ambulation after surgery can help increase appetites.
Read More
DRB Elder Care can do daily reassurance calls for seniors and people of all ages. Wellness Calls can be used for medication, meal and activity reminders or just to check-in and provide some friendly conversation.
For seniors living on their own, without regular interaction from family members or friends, they can be left feeling alone and neglected. Our service is designed to make people feel secure in knowing that they will always have a caring person they can talk to – and someone who will check on them regularly to ensure their well-being.
For a family living out of town, or busy trying to keep up with demanding schedules, it's not always possible to check on their loved ones daily. Our service is designed to provide the family with peace of mind in knowing that their loved ones will be checked on every day.
Read More
We realize that daily activities like standing up from a chair and getting in and out of bed become increasingly difficult as we get older. These limitations are often caused by a decline in muscle strength and flexibility.
Flexibility is the ability of the muscles and tendons to lengthen and stretch in response to movement and allow a joint to move through its range of motion. A good stretching routine is important to incorporate into your daily routine to help maintain flexibility.
Stretches for the neck, arms, back, hips, and legs will help maintain flexibility as the years pass by, keeping you limber for all the activities you enjoy. Seniors should try to stretch major muscle groups for at least 10 minutes, two days a week and DRB Elder Care can help. We will either develop a routine for you or join in while you stretch.
Read More
Sensory stimulation can be defined as the activation of one or more of our senses. This could be as simple as a hand massage with scented lotion, listening to favorite music, or more complicated activities designed to provide a fuller experience.
This is more effective when linked to interests a person currently has or had in the past. It also helps to personalize the activities, taking into account individual needs and preferences. Depending on the state of a person's memory, some activities are more suitable and appropriate than others. Sensory stimulation activities can include:
Taking a walk outdoors
Reading aloud to the senior
Having a child come to visit
Giving hand massages
Arranging visits from dogs or cats
Using objects the person doesn't normally have around
Using personal items during interactions
Preparing their favorite meal
Playing games
Sensory stimulation is intended to bring joy to people, reduce anxiety, minimize depression, and increase communication. It's an easy tool to introduce in a family setting or for caregivers working one-on-one with seniors.
Senior Home Safety Advisory
Read More
DRB Elder Care provides home safety surveys. As seniors age, they are at higher risk for in-home injuries as their balance, eyesight and flexibility are reduced. We evaluate each room to identify modifications to enhance safety and ease the emotional burden a serious fall carries for both the occupant and their family. Our referral base of local contractors allows us to recommend experienced companies that manage the more challenging and complex renovations to those more suited for smaller projects and quick repairs.
Read More
A consultation can be helpful whether you or your family are planning ahead or, as is so often the case, dealing with a transition as it is unfolding. As an objective third party, DRB Elder Care will provide direction and has experience with others who have gone through difficult transitions.
We are knowledgeable about the many resources that are available to families with aging parents and individuals looking ahead for themselves. A transition coach can engage with one family member or the entire family, and coaching can occur via Zoom or in person.
We typically start with a brief, informal phone conversation to evaluate if the service is a viable fit. If it's determined to be appropriate, an in-person meeting is scheduled. This results in our ability to create a summary of initial findings which could be used as a baseline for a formal care plan.
Read More
While our caregivers are working on other tasks around the home they can make time to assist with family pets. This is a service we offer as a convenience for current clients. Here is a list of some of the things we could do for you:
Pet feeding & water changes
Providing love & playtime
Administering medications
Walks (requires advanced planning)
Poop scoop and/or Litter scoop
Brushing / Combing
Read More
No matter what phase you and/or your family are in on the caregiving journey, creating a plan will be one of the most important things you can do. Being proactive instead of reactive gives you the time to make well-thought-out decisions and helps to ensure good outcomes.
DRB Elder Care uses a Person-Centered approach to minimize stress and includes all interested family members in the conversation. This reduces uncertainty in the planning process and allows the person requiring more assistance to be in control. Planning ahead can also help to reduce the overall financial burden.
Read More
Mobility, the ability to have a full range of motion in your muscles and joints, is one of the most important aspects of fitness. Improving your mobility can help with ambulation, reduces the risk of falls and minimizes joint pain. There is often confusion between mobility and flexibility. The main difference is that flexibility allows you to lengthen a muscle and mobility allows muscle movement in assorted ways.
Regular physical activity is one of the most important things older adults can do for their overall health. It can prevent many of the health problems that seem to come with age. It helps strengthen muscles and bones while improving brain health so people can keep up with day-to-day activities and maintain their independence.
Seniors with chronic conditions should understand how their conditions affect their ability to do regular physical activity safely. The idea is to be as physically active as their abilities and conditions allow. DRB Elder Care can create a comfortable routine for people or help them benefit from one currently in use.
I must tell all, how blessed and thankful that DRB ELDER CARE have come to be part of our lives. Life has changed for Bob and I. Since these wonderful ladies, and Dan also, have taken care of Bob, I can finally breathe. I know when I leave this house he is safe, cared for and happy. Bob smiles more, responsive and blows kisses and tells them "See you tomorrow". So, Billie Jo, Dawn, Tina, Natalie, and sweet Aleta, I love you also. Dan, you are just a great guy, thank you.
~ Patricia R.
Contact Us
We are dedicated to delivering dignified care. Call today to learn how we can help your loved ones stay safe and fulfilled in their own environment.