Person-Centered Care in Your Home
Providing certified caregivers to seniors living on Cape Ann 
Respectful, Reliable, and Refreshing Care for You
DRB Elder Care is a home health care company committed to delivering personal and compassionate care. Our team is made up of trustworthy professionals that provide concierge level care to our clients. Our goal is to be the smile you look forward to while providing individualized care during each visit.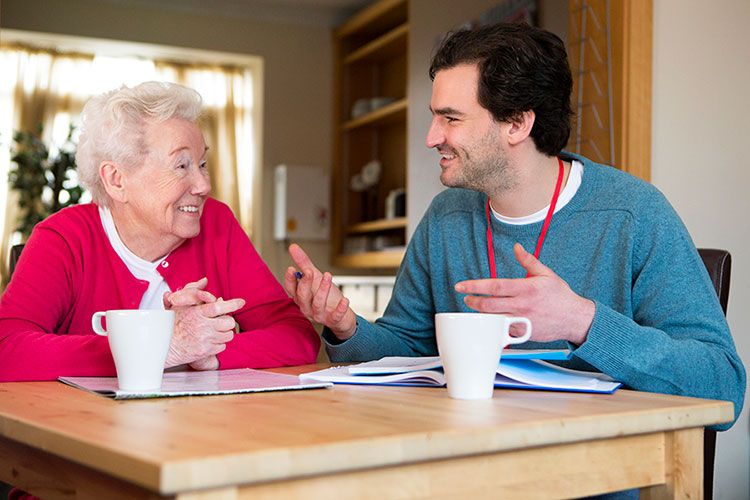 Mission &
Values
Our mission is to serve the needs of our elder population that desire to age comfortably in their home. We are a home health care company that offers many of the necessary services to stay independent, safe, and happy in your own environment.
We are committed to the principles of holistic health and creating fulfilling relationships makes us ideal companions to participate in activities that keep people vibrant and engaged throughout their day.
We are so fortunate to have DRB Elder Care on Cape Ann. Dan came in to care for my Dad in the evening when my mother no longer could. I, myself, have been an RN for 44 years and am very particular about my parents' care. He provides detailed, caring, compassionate care and is a joy to work with. We have now added Tina and Billi Jo to the mix. All are equally competent and caregiver savvy. We have shared their expertise with others, who also now use their services.
~ Kathleen C.
Frequently Asked Questions
Do you help people who have Dementia or Alzheimer's Disease?
Yes, providing person-centered care for individuals with AD means responding to each client as an individual. We have identified personal attitudes helpful for our caregivers to exhibit and strategies for better communication that improve the level of care we can deliver.
How long does it typically take for an elder person to become comfortable with you in their home?
We are able to build instant rapport in most situations. Comfort depends on various factors but generally, we have developed a relationship conducive to trust and favorable to growth within 3-6 hours.
We have so much to consider regarding our aging parents, what is the most important thing to do?
Planning ahead is crucial when families begin to look at the future needs of their aging parents. We start by creating a comprehensive Caregiving Plan that addresses the areas necessary to ensure safety, good nutrition, exercise and fulfilling daily routines. The most effective plans are made with the person being cared for at the center of the discussion.
Do you require a minimum amount of hours in order to take on a new client?
No, our billing cycles are arranged in a way that makes it comfortable for both parties. We customize our client agreements to consider budgets and convenient due dates.
Contact Us
We are dedicated to delivering dignified care. Call today to learn how we can help your loved ones stay safe and fulfilled in their own environment.