COVID-19 Policies
The purpose of this policy is to align DRB Elder Care with the CDC and State of Massachusetts recommendations to implement policies and procedures pertaining to infection prevention and control of COVID-19. Through strict adherence to "Standard Precautions" and establishing guidelines on effective and legally compliant responses to reports of potential COVID-19 exposure, we can ensure our clients and caregivers a safe environment during all encounters.
DEFINITIONS
COVID-19:
Is a respiratory virus spread by airborne droplets from an infected person most commonly within a 6 feet distance of another individual. Those at most risk for contracting the illness are over the age of 60, have a weakened immune system and/or significant underlying health conditions.
Close Contact:
Is considered being within approximately 6 feet, or within the room or care area, of a COVID-19 case for a prolonged period of time while not wearing recommended PPE. Close contact can include caring for, living with, visiting, or transporting a COVID-19 case, persons under investigation ("PUI") or; having direct contact with infectious secretions of a COVID-19 case (e.g. being coughed on, touching blood or bodily fluids).
Responsible Parties:
Dan Bing, Founder, CNA / CHHA is charged with coordinating and responding to a COVID-19 concern on behalf of DRB Elder Care.
SYMPTOMS
COVID-19 affects different people in different ways. Infected individuals have reported symptoms ranging from mild aches and pains to severe illness.
Symptoms may appear 2-14 days after exposure to the virus. People with these symptoms may have COVID-19:
Fever or chills
Cough
Shortness of breath or difficulty breathing
Fatigue
Muscle or body aches
Headache
New loss of taste or smell
Sore throat
Congestion or runny nose
Nausea or vomiting
Diarrhea
If someone is showing any of these signs, seek emergency medical care immediately:
Trouble breathing
Persistent pain or pressure in the chest
New confusion
Inability to wake or stay awake
Bluish lips or face
STANDARD PRECAUTIONS
This refers to the minimum infection prevention practices that apply to all client care. These practices are designed to prevent the transmission of diseases that can be acquired by contact with blood, body fluids, non-intact skin, rashes, and mucous membranes. They include, but are not limited to:
Hand Hygiene and Cough Etiquette
The use of Personal Protective Equipment (PPE)
The safe use and disposal of sharps
Routine Environmental Cleaning
Incorporation of safe practices for the handling of blood, body fluids, and secretions as well as excretions
POLICY
The health and welfare of our caregivers and clients is the number one priority during any and all visits. Dan Bing will take appropriate action in response to reports of potential COVID-19 exposure. Our Exposure to COVID-19 Response & Management Policy ("Policy") will be routinely reviewed and utilized as a guide to ensure a safe work environment to protect the health and wellbeing of DRB Elder Care staff and clients.
STAFF PREVENTION
DRB Elder Care staff will use infection control principles and techniques, including Standard Precautions and proper PPE methods.
a) All staff are required to be fully vaccinated.
b) Dan Bing will ensure that enough gloves and other PPE are on hand to prevent exposure to airborne droplets, blood or bodily fluids. If DRB Elder Care, or the client, does not have adequate gloves or other PPE to safely provide the necessary care the visit will be rescheduled.
c) Caregivers are expected to wash their hands regularly, following CDC Hand Hygiene Recommendations and Methods, before and after direct contact with another person. Especially if there is contact with blood or bodily fluids and after the removal of PPE.
d) Caregivers are to stay home and will not visit clients if they are experiencing symptoms of any illness at any time.
DRB Elder Care will maintain this section of our website to contain policy, guidance, and additional resources to educate our clients on the most recent COVID-19 information available for Home Health, Hospice, and Personal Care Services Companies.
DRB Elder Care will follow CDC recommended guidelines in screening clients and caregivers for symptoms of or exposure to COVID-19.
Suspected or Actual Exposure:
A written report of any concerns regarding exposure to COVID-19 will occur immediately, regardless of how the potential exposure has occurred. Particular consideration will be given to reports involving client care, out-of-state travel, transporting infected individuals, or the handling of an object that has been exposed to blood or bodily fluids of someone who is suspected or confirmed to have COVID-19.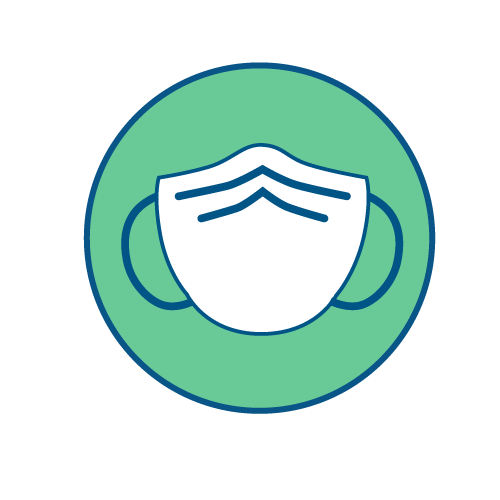 CLIENT PROCEDURE
Screening, Assessment, and Contact
All clients will be pre-screened using the following questions before engaging in care or interactions of any kind:

Have you or anyone in your household had any of the following symptoms in the past 48 hours: sore throat, cough, chills, body aches for unknown reasons, shortness of breath or difficulty breathing, new loss of smell or taste, fever at or greater than 100 degrees Fahrenheit, diarrhea, nausea or vomiting? • Are you currently waiting on the results of a COVID-19 test? • Have you or anyone in your household visited or received treatment in a hospital, nursing home, long-term care, or other health care facility in the past 30 days? • Have you or anyone in your household traveled within the U.S. in the past 10 days? • Have you or anyone in your household traveled internationally in the last 14 days? • Have you or anyone in your household cared for an individual who is in quarantine or is known to have laboratory-confirmed COVID-19? • Are you isolating or quarantining because you may have been exposed to a person with COVID-19 or, are worried that you may be sick with COVID-19? • To the best of your knowledge have you been in close proximity to any individual who tested positive for COVID-19?

If a client answers "yes" to any of the above questions, DRB Elder Care will contact the individual responsible for the client's care, if it is not themselves, and request the client's primary care physician be notified. Determination of how to service the client will be made through consultation with the client's primary care physician, responsible payer, or personal representative (as applicable). Local and/or State Health Department rules and current CDC guidelines will be followed.
If DRB Elder Care caregivers are involved in the care of confirmed COVID-19 individuals they will use all Standard Precautions recommended by the CDC. Including, but not limited to, the use of PPE for contact protection, airborne droplet protection, and eye protection (goggles or face shield). Everyone in the home is to perform hand hygiene before and after all patient contact, handling of potentially infectious material, donning and doffing PPE, especially the gloves. Perform hand hygiene prior to putting on clean, non-sterile gloves and upon entry into the patient's room or care area. Inspect for holes or tears. Change gloves if they become torn or heavily contaminated. Remove and discard gloves prior to leaving the patient room or care area, and immediately perform hand hygiene. 
If there is the possibility of coming into contact with blood or bodily fluids, put on a clean gown upon entry into the patient room or care area. Change the gown if it becomes soiled. Remove and discard the gown in a dedicated container for waste or linen before leaving the care area. Use respiratory protection that is a fit-tested NIOSH-certified disposable N95 filtering mask before entry into the patient care area. Remove and discard the respirator prior to leaving the care area.

Put on eye protection (e.g., goggles) upon entry into the care area. Remove and discard prior to leaving the care area.

Dedicated medical equipment may be used for patient care. All non-dedicated, non-disposable medical equipment used for patient care should be cleaned and disinfected according to the manufacturer's guidelines. DRB Elder Care DOES NOT use medical equipment during the care of a client but will clean and disinfect the equipment if asked.

Caregivers interacting with infected individuals will be solely dedicated to that client and will not provide services to any other client under contract with DRB Elder Care. This remains in effect until they have discontinued working in the infected location and have quarantined, tested negative, and passed company screening procedures.